| | |
| --- | --- |
| | This article is a stub as it is considered incomplete. Why not help out? |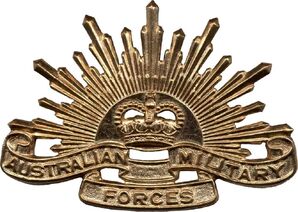 The Australian and New Zealand Army Corps (ANZAC) were an army corps of which comprised troops from the First Australian Imperial Force and 1st New Zealand Expeditionary Force during the First World War until it disbanded in 1916 after the Allied evacuation of Gallipoli.
Today, ANZAC are revered in both Australia and New Zealand as the two nations celebrate Anzac Day every April 25 to commemorate the corps' actions during the war.[1]
Battlefield 1
Edit
ANZAC are featured in the single player campaign of Battlefield 1, particularly in the chapter The Runner, where members of the corps engage in heavy combat against forces of the Ottoman Empire during the Gallipoli Campaign.
Australia and New Zealand were under British command, both countries were/are part of the commonwealth.
Both countries wore British military uniforms, but the Slouch Hat (with one side cocked) were worn by Australians, where as New Zealanders often wearing the 'lemon squeezer' hat (though it is likely uniform regulations were often ignored). Both militaries today retain a similar form of headdress, mainly for ceremonial occasions.
Units of both countries would sometimes operate in vacinity of one another, which is where some of the 'mateship' as being seen as ANZACs instead of two separate countries orginates.
References
Edit
Ad blocker interference detected!
Wikia is a free-to-use site that makes money from advertising. We have a modified experience for viewers using ad blockers

Wikia is not accessible if you've made further modifications. Remove the custom ad blocker rule(s) and the page will load as expected.