Play4Free Funds
Talk

0
1,957pages on
this wiki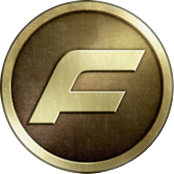 Play4Free Funds are a virtual currency system used in both Battlefield Heroes and Battlefield Play4Free and have superseded the previous Battlefunds as of January 18, 2012.[1]
They are used to purchase in-game character customizations such as unique clothing and weapons, which allows a player to create the character they want to be represented by when playing online. Battlefunds can also be used to buy exclusive and limited-time offers in the Battlefield Heroes and Battlefield Play4free online stores.
In Battlefield Heroes, they can even be used to gain Valor Points faster, while in Battlefield Play4Free, they can be used in place of Credits to purchase weapons, gadgets, and armor customizations to have them for longer or permanently. They can also be used for temporary Credit, XP, armor, or damage boosts or to purchase more slots for new heroes or soldiers to create in both games.
Value and Purchase
Edit
Roughly $1 USD is worth about 650-1,000 Play4Free Funds, depending on the amount a player purchases.
Currently, there are eight options: 1,300

for $1.99 USD, 2,600

for $3.99 USD, 4,000

for $5.99 USD, 5,000

for $6.99 USD, 12,000

for $13.99 USD, 15,000

for $19.99 USD, 21,000

for $24.99 USD, and 50,000

for $49.99 USD.[2]
Players may purchase points through a credit/debit card or an online service such as PayPal.
External links
Edit
References
Edit