EA Digital Illusions CE
Talk

0
1,693pages on
this wiki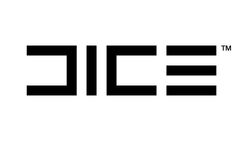 EA Digital Illusions Creative Entertainment, known more commonly as EA DICE or just DICE, is a video game developer stationed in Stockholm, Sweden and owned by Electronic Arts. It is known for the development of the critically acclaimed Battlefield series.
DICE was founded by Fredrik Liliegren and Andreas Axelsson in Alvesta, Sweden, in 1988. Most of the early games they developed were small games such as Pinball. In 2000, DICE bought Refraction Games, the company that produced Codename Eagle, and used the game as inspiration for the Battlefield series.
On September 1, 2004, DICE bought Trauma Studios, the developer of a popular Gulf War-themed Battlefield 1942 mod called Desert Combat. Trauma Studios co-developed Battlefield 2 with DICE, but was then shut down on June 7, 2005, a few days before the game's release.
Electronic Arts later bought DICE on October 2, 2006 and has owned it since.
A few days after the acquisition, the Canadian extension of DICE, DICE Canada, was shut down. DICE Canada was based off London, Ontario and worked on booster packs and patches for the Battlefield games.
On May 15, 2013, Electronic Arts opened an American extension of DICE, known as DICE Los Angeles, to focus on developing any new Star Wars IPs after EA secured a deal with Disney for development and publishing rights to the franchise's games. It is also confirmed that DICE LA will help DICE in development of Battlefield 4.
Games Developed
Edit