Free French Forces
Talk

0
1,958pages on
this wiki

The Free French Forces (French: Forces Françaises Libres) were a group of French fighters who fought alongside the Allies during World War II following the French surrender, German occupation of France and Vichy French collaboration with Germany.
These forces were led by former General Charles De Gaulle who refused to follow Philippe Pétain's co-operation with Germany. They participated in many major Allied operations, such as the landings on Italy, fighting Vichy France forces in French colonies and the 1944 Normandy landings.
Battlefield 1942: The Road to Rome
Edit
In Battlefield 1942: The Road to Rome, the Free French Forces fight the Wehrmacht, using American and British vehicles and weapons. Most of their vehicles have US Army stars on them, but each has French flags printed on them. They use their own uniforms, sometimes including the unique French helmets.
Engagements
Edit
Kits and Weapons
Edit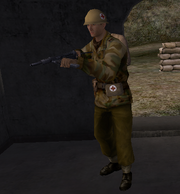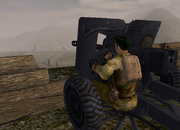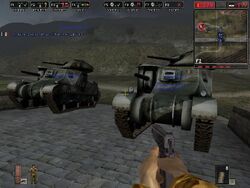 Light Vehicles
Edit
Emplacements
Edit