This article is a stub. It is short and in need of expansion. Why not help out?
This article is currently under construction. It may contain little or inaccurate information.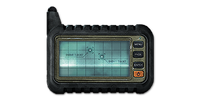 Satellite Surveillance is tier 3 training option in Battlefield Play4Free in Equipment Expertise.
Requests a satellite scan of the area revealing the current location of all enemies for a short period once the request is confirmed
Takes 2.2 seconds to confirm Satellite Scan Request
Receiving damage will interrupt and cancel the request
Does not share information with team mates
Cooldown is 70/50/30 seconds
Scan lasts for 4/7/10 seconds
Ad blocker interference detected!
Wikia is a free-to-use site that makes money from advertising. We have a modified experience for viewers using ad blockers

Wikia is not accessible if you've made further modifications. Remove the custom ad blocker rule(s) and the page will load as expected.