Type 85
Talk

0
1,948pages on
this wiki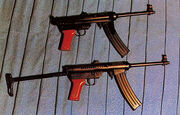 The Type 85 (Chinese: 85式冲锋枪 1985 shì chōngfēngqiāng; English: 1985 model submachine gun) is a Chinese submachine gun that was developed in the 1980s to replace the Type 79 with a more inexpensive weapon. A silenced version was also made to replace the aging silenced Type 64. It fires the 7.62x25mm Tokarev round that is used in a number of Russian- and Chinese-made weapons.
Battlefield 2
Edit
Type 85
Damage

19

Damage multipliers

3 (head)
1 (torso)
0.7 (limbs)
0.66 (armor)

Unlocked at

Unlocked at start

Ammunition capacity

30 rounds

Reload time

3.4 seconds

Rate of fire

900 rpm

Recoil

0.4-0.6 (hip)
0.6 (zoomed)

Spread zoomed

0.48

Spread unzoomed

0.6 (Min)
0.84 (Stand)
0.78 (Crouch)
0.72 (Prone)

Spread increase per round

2

Fire mode
Faction

PLA

Kit

Anti-Tank

Source of statistics
"The Type 85 can be fired on fully automatic fire and is ideal for close quarter battles. It makes a perfect sidearm for the anti-armor soldier."
— In-game description
In Battlefield 2, the Type 85 is the default PLA Anti-Tank kit submachine gun. It is statistically nigh-identical to its counterparts, the MEC's PP19 and the USMC's MP5: low-damage, high rate of fire, and high spread. Its main difference from its counterpart weapons is its faster reload time.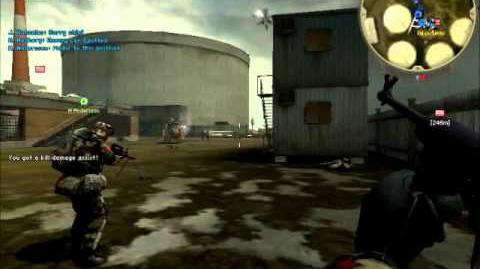 External links
Edit
References
Edit