Welcome to Hinamizawa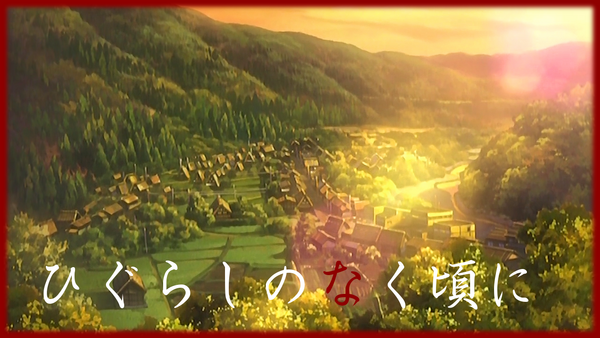 "Have you ever heard about the curse of Oyashiro-sama?"
Site navigation
Cool artwork
Higurashi
Sandboxes
Sandbox 1 (Wake Island Tabber)
Sandbox 2 (Sino-American war rewrite)
Sandbox 4 (welcome template rewrite)
Who'm I?
I'm Yuri. I've been an admin here for... almost two years, just got promoted to bureaucrat, and I've been here for over three years in general. Since around the time of the BATF, not as if anybody else remembers that. I've cut down on my activity a lot in the last year -- formerly you could've found me editing around 10 different wikis, now I'm pretty much relegated to this one alone.
I go by two separate signatures. One I call my "professional" sig, which I use across Wikia; the other is my "personal" sig I use here. You can see them below. In both cases I use my pet-name "Jura", or "Юра".
Professional: Юра

Personal:

ЮраGott erhalte Franz den Kaiser!!

What I like
I enjoy thematically dark media. Movies, books, music, television; themes revolving around pointless death, despair, hopelessness, human frailty, et cetera fascinate me. If you ever want to feel like shit I can make that happen.
In video-game terms, I hate FPSers. Generally. I do play BF3 now, although I was away from it for almost a year I think. They just don't have the same appeal they used to. Meanwhile, I still love RPGs. Fallout, Elder Scrolls. I also enjoy Grand Strategy games, like Total War and pretty much any of Paradox's many games.
Nine times out of ten, my avatar and such tends to revolve around ひぐらしのなく頃に (Higurashi no naku koro ni). It's grown to become probably my favorite franchise... ever... The show, the manga, the original sound novels are all nearly perfect to me. Their theme, their design... if you haven't watched the anime, I suggest you go do so. If you have watched the anime, go buy the first sound novel (it's on iOS already) and read it.
Oh, and Touhou.
Favorites
These are games I love, in no particular order.
MoH Pacific Assault - A great game with a great story. In fact, it's the only MoH game whose story I actually consider 'great'.
LA Noire - An absolutely amazing exercise in modern technology and classic storytelling techniques. If only there were more replayability.
MoH: Frontline - Extremely fun.
FNV - Probably one of the best RPG experiences I've ever had.
Oblivion - Same as above, except for a sort of pseudo-medieval setting.

Darkest Hour: A Hearts of Iron game - Probably the best WW2 strat game I've ever played.

Europa Universalis III - Especially the modding aspect.

Mobile Suit Gundam: Zeonic Front - A bit of a Rainbow Six clone, but still very well-made. Probably the best out of the "realistic" Gundam-based games.
What I do
Obviously I'm an admin here. I edit and cleanup when I have time. I also block vandals and do lots of other administrative stuff.
I also have a penchant for writing. You can see some examples from one of the links above.
Video of the Week
Quote of the week
"Stick your dick up your ass and smoke it"
--Tywin