The official Battlefield Twitter account just released a short 17-second teaser trailer for a new game mode called Rescue in Battlefield Hardline, which looks to be a mode where the objective is for the cops to save the hostages being held by the criminals.
The teaser is not on YouTube, so it can only be viewed on this Tweet. For those who aren't able to view the tweet, the teaser shows a night map taking place in an industrial area with the police surrounding the criminals as they try to find the hostages. The teaser ends with a police sniper ready to take a shot at a criminal Mechanic before it cuts to title screen.
The full trailer is set to come out later this day (August 12, 2014) and the blog post will be updated then.
Battlefield Hardline will be shown at Electronic Arts' press conference at Gamescom 2014, which takes place on August 13, 2014 at 10 AM CET (4 AM EST/1 AM PST)
UPDATE
Here are two new trailers for Battlefield Hardline. One is for the singleplayer campaign, in which the trailer is around 12 minutes long. The other trailer is the full version of the teaser for Rescue mode from before.
Singleplayer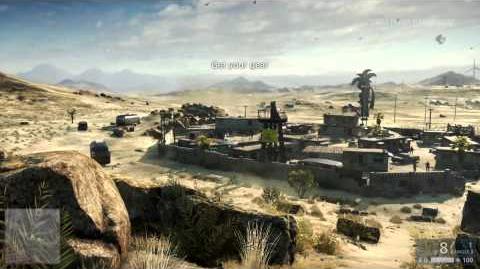 Rescue Mode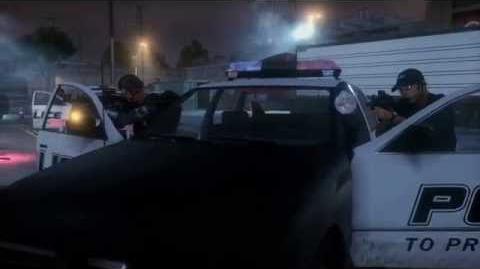 ---
Source(s)
https://twitter.com/Battlefield/status/499224237794553856
http://www.ea.com/gamescom/2014/08/03/watch-eas-gamescom-2014-press-briefing
---
Follow us on:



Latest News...
Hello Battlefield Wiki! This is 3RDRANGER bringing you some later-than-new news about the upcoming game in the Battlefield series, Battlefield 1.

The gam…

Read more >

GREAT NEWS Battlefield Wiki. DICE has finally announced in a blog post that the Open Beta for Battlefield 1 will be available for everyone on August 31st…

Read more >

ORIGINAL POST
Late last week, DICE revealed that they'll be unveiling a brand new Battlefield game on Friday, May 6, with a countdown clock on the offi…


Read more >