Comments

0
DICE Stockholm Development Director Now Working on Next Battlefield
Ad blocker interference detected!
Wikia is a free-to-use site that makes money from advertising. We have a modified experience for viewers using ad blockers

Wikia is not accessible if you've made further modifications. Remove the custom ad blocker rule(s) and the page will load as expected.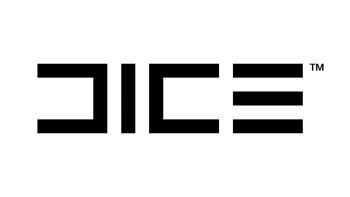 Yesterday, DICE Stockholm Development Director Dan Vaderlind tweeted that now they've shipped Star Wars Battlefront, he's moving on to work on the next Battlefield game.
It's been confirmed that there's a new Battlefield title in the works for sometime, with its Q4 2016 release window being announced by EA CEO Andrew Wilson last October and later reiterated by COO Peter Moore at a recent meeting with investors. The new game has also been confirmed to be a military styled shooter by CFO Blake Jorgensen. Vaderlind's tweet is the first announcement from a DICE dev that the project is actively being worked on in some capacity by the studio.
As stated in this month's news roundup, the rumors floating around about the next Battlefield being titled Battlefield 5: Armageddon are unconfirmed and likely untrue. Fans can probably expect a larger announcement regarding the game sometime in early 2016.
What do you want to see in the next Battlefield game? Let us know below! That's all for now, see you on the Battlefield! -

Apprentice125(Talk)22:18, December 12, 2015 (UTC)
---
Source(s)
Dan Vanderlind on Twitter - Twitter - Retrieved December 12, 2015
DICE now working on new Battlefield - Gamezone - Retrieved December 12, 2015
---
Follow us on:


Latest News...
Hello Battlefield Wiki! This is 3RDRANGER bringing you some later-than-new news about the upcoming game in the Battlefield series, Battlefield 1.

The gam…

Read more >

GREAT NEWS Battlefield Wiki. DICE has finally announced in a blog post that the Open Beta for Battlefield 1 will be available for everyone on August 31st…

Read more >

ORIGINAL POST
Late last week, DICE revealed that they'll be unveiling a brand new Battlefield game on Friday, May 6, with a countdown clock on the offi…


Read more >