Comments

4
Road To Battlefield - Announcement Coming Friday, Free Expansions for Battlefield 4 and Hardline
Ad blocker interference detected!
Wikia is a free-to-use site that makes money from advertising. We have a modified experience for viewers using ad blockers

Wikia is not accessible if you've made further modifications. Remove the custom ad blocker rule(s) and the page will load as expected.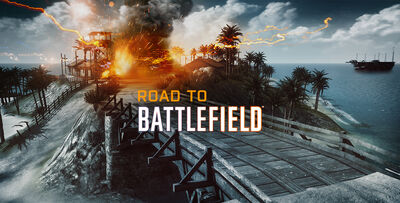 ORIGINAL POST
Late last week, DICE revealed that they'll be unveiling a brand new Battlefield game on Friday, May 6, with a countdown clock on the official website up to mark the event. No other information has been released so far, so stay tuned for all the new information coming Friday!
To celebrate, DICE and Visceral have started a Road To Battlefield event, offering certain expansions for Battlefield 4 and Battlefield Hardline for free on all platforms until May 10. Battlefield 4 players can download Dragon's Teeth while Hardline players can nab Robbery, both for free until next Tuesday and available to players forever on their chosen platform after downloading. To download the expansions, head to the online store for your platform (Origin, Playstation Store, Xbox Store), find the expansions, add them to your cart, and you're good to go. The Road To Battlefield page states that they'll be releasing more expansions for free in the coming months for both games, so keep your eyes open!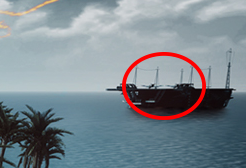 Keen eyed users may have also noticed something particular about image released with Road To Battlefield: the map pictured is a new version of Wake Island! This map hasn't been released for either Hardline or 4, and the carrier in the background appears to be docking a couple of rather suspect looking planes, so it's very likely this is from the new game about to be announced. Those of you wanting to head back into the 40s may be in luck.
Be sure to go grab those expansions while you can, and stay tuned here at the Wiki for all the newest information for this new title. Until next time, see you on the Battlefield!
UPDATE
Got too excited too soon there, it looks like. Turns out that the Road To Battlefield image is actually from 1943 Wake Island, just with a bunch of the more modern Battlefield filters thrown on. See the comparison image below. Thanks for letting us know anon, this is why we have contributors here!

-

Apprentice125(Talk)21:04, May 3, 2016 (UTC)
---
Source(s)
Road To Battlefield - Official Battlefield Website - Retrieved May 3, 2015
---
Follow us on:


Latest News...
Hello Battlefield Wiki! This is 3RDRANGER bringing you some later-than-new news about the upcoming game in the Battlefield series, Battlefield 1.

The gam…

Read more >

GREAT NEWS Battlefield Wiki. DICE has finally announced in a blog post that the Open Beta for Battlefield 1 will be available for everyone on August 31st…

Read more >

ORIGINAL POST
Late last week, DICE revealed that they'll be unveiling a brand new Battlefield game on Friday, May 6, with a countdown clock on the offi…


Read more >