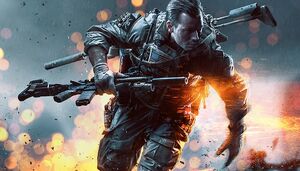 EA has forced DICE to indefinitely hault production on all future projects due to the problems with Battlefield 4. That means that the China Rising (all non-premium), Second Assault (all consoles beside Xbone), Naval Strike, Dragon's Teeth, and Final Stand expansions have been delayed until future notice as well as DICE's other projects such as Battlefront or the New Mirrors Edge.
An EA representative stated DICE is, "not moving onto future projects or expansions until we sort out all the issues with Battlefield 4. We know we still have a ways to go with fixing the game – it is absolutely our #1 priority. The team at DICE is working non-stop to update the game."
-- awyman13 Talk Work 21:26, December 4, 2013 (UTC)
Ad blocker interference detected!
Wikia is a free-to-use site that makes money from advertising. We have a modified experience for viewers using ad blockers

Wikia is not accessible if you've made further modifications. Remove the custom ad blocker rule(s) and the page will load as expected.