SuperData analyst and CEO Joost van Dreunen have released a statement pertaining to the Battlefield series supposed decline with the release of newer installments.
He stated "Even as the console user base expands, sales of each new addition to the Battlefield franchise has seen faster post-launch-month drops and digital earnings keep dropping faster," he said, noting that he sees the upcoming Star Wars shooter as a cousin of Battlefield, being "based firmly" in the franchise.
Dreunen also told of how Star Wars: Battlefront should be expected to earn Electronic arts 200 to 800 million on low to high ends in revenue though this will remain to be seen due to the many other highly anticipated titles that are set to be released this year.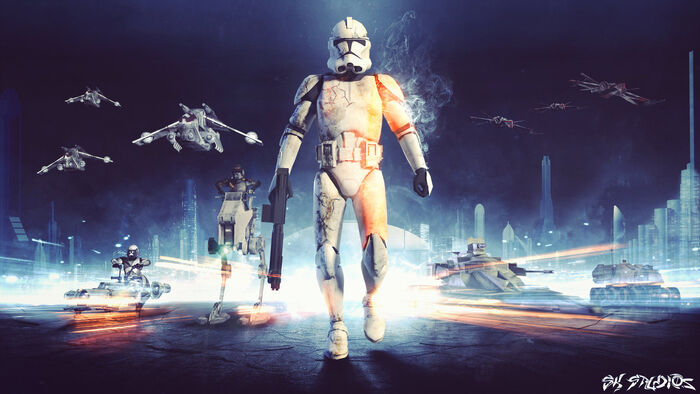 While its plainly obvious that Battlefront and Battlefield have similaMrities due to being developed by DICE and that they both share the Frostbite Engine, I myself do not see how the sales of one would boost the others as they are still two different games and have two different fan bases.
While Battlefield 4 and Battlefield Hardline were overall a successes, each had a number of problems like BF4's launch issues and for the Battlefield communities general displeasure of a non military cops and robbers battlefield. As a result it should be no surprise that the franchise has declined since the great Bad Company days. Most fans of the Battlefield franchise would probably say that the solution to this decline is simple: GIVE THE FANS WHAT THEY WANT! I mean its been almost six years since the release of the critically acclaimed Battlefield: Bad Company 2 and a sequel is still one of the most request games to be developed. While a sequel would be great, something else like BF 2142 or even a new World War installment would also greatly boost the franchise.
Others may recall that EA announced a new Battlefield set to release in Fall 2016 though the only thing known at this point about it is that it WILL BE MILITARY themed. As always I'll keep the community posted of any news and until next time I'll see everyone one the Battlefield, no matter how "dead" it may seem. -- awyman13 Talk Work 07:04, October 3, 2015 (UTC)
---
Source(s)
http://www.ign.com/articles/2015/09/30/analyst-star-wars-battlefront-wont-boost-the-battlefield-franchise
---
Follow us on:



Latest News...
Hello Battlefield Wiki! This is 3RDRANGER bringing you some later-than-new news about the upcoming game in the Battlefield series, Battlefield 1.

The gam…

Read more >

GREAT NEWS Battlefield Wiki. DICE has finally announced in a blog post that the Open Beta for Battlefield 1 will be available for everyone on August 31st…

Read more >

ORIGINAL POST
Late last week, DICE revealed that they'll be unveiling a brand new Battlefield game on Friday, May 6, with a countdown clock on the offi…


Read more >