Comments

4
Battlefield 1 Open Beta Starts August 31st
Ad blocker interference detected!
Wikia is a free-to-use site that makes money from advertising. We have a modified experience for viewers using ad blockers

Wikia is not accessible if you've made further modifications. Remove the custom ad blocker rule(s) and the page will load as expected.
GREAT NEWS Battlefield Wiki. DICE has finally announced in a blog post that the Open Beta for Battlefield 1 will be available for everyone on August 31st, 2016.
You can gain early access to it by signing up for Battlefield Insider, however. To do this, follow this link and sign up and join. Afterwards, select your preferred platform and you'll recieve an early access beta code sometime next week.
This must be done before August 21st so be quick about it. DICE has not stated exactly how much early you'll get into the beta through its expected to be three days meaning you could potentially gain access on August 28th.
With this announcement came a new Gamescom trailer showing off gameplay on the Open Beta's map, Sinai Desert which holds the Armored Train Behemoth on it. I've posted the video below so Enjoy! Until next time, I'll see you on the Battlefield readers! -- awyman13 Talk Work 19:23, August 15, 2016 (UTC)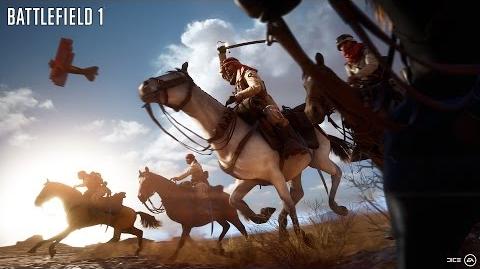 ---
Source(s)
https://www.battlefield.com/community/insider
---
Follow us on:


Latest News...
Hello Battlefield Wiki! This is 3RDRANGER bringing you some later-than-new news about the upcoming game in the Battlefield series, Battlefield 1.

The gam…

Read more >

GREAT NEWS Battlefield Wiki. DICE has finally announced in a blog post that the Open Beta for Battlefield 1 will be available for everyone on August 31st…

Read more >

ORIGINAL POST
Late last week, DICE revealed that they'll be unveiling a brand new Battlefield game on Friday, May 6, with a countdown clock on the offi…


Read more >