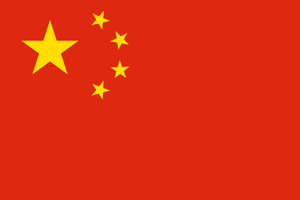 The Chinese government has taken the liberty to ban Battlefield 4 in all of China, seeing the game as offensive and a portrayal of their country in a negative manner. This action opposes the game's intention's however:
Game was set in 2020 so as to distance it from current events
It is a work of fiction AKA not real
The Chinese are not portrayed in a bad way

The PLA is manipulated by a corrupt Chinese official seeking to obtain power by assassinating the future president and blaming the US, which also gives him an excuse to go to war and give his soldiers reasons to fight
Officials believe it will give gamers the wrong idea about China and ruin their image.
More then likely the officials who decided on the games banning never even played it.

-- awyman13 Talk Work 22:38, December 27, 2013 (UTC)
---
Source(s)
http://www.bf4blog.com/chinese-government-bans-battlefield-4/
---
Follow us on:



Latest News...
Hello Battlefield Wiki! This is 3RDRANGER bringing you some later-than-new news about the upcoming game in the Battlefield series, Battlefield 1.

The gam…

Read more >

GREAT NEWS Battlefield Wiki. DICE has finally announced in a blog post that the Open Beta for Battlefield 1 will be available for everyone on August 31st…

Read more >

ORIGINAL POST
Late last week, DICE revealed that they'll be unveiling a brand new Battlefield game on Friday, May 6, with a countdown clock on the offi…


Read more >
Ad blocker interference detected!
Wikia is a free-to-use site that makes money from advertising. We have a modified experience for viewers using ad blockers

Wikia is not accessible if you've made further modifications. Remove the custom ad blocker rule(s) and the page will load as expected.