Visceral and EA have FINALLY acknowledged the persistent Loadout reset glitch in Battlefield Hardline. Right now its so bad that class loadouts will reset after each and every round, requiring re-customization for each match. It should be noted that the glitch does not affect a small percentage of players. Luckily though Visceral is working for a solution as we speak through they have yet to announce when the next patch will be released. Considering the fact that the Robbery expansion was just released, it may take Visceral longer to find the cause of the glitch as there are now many new factors to consider.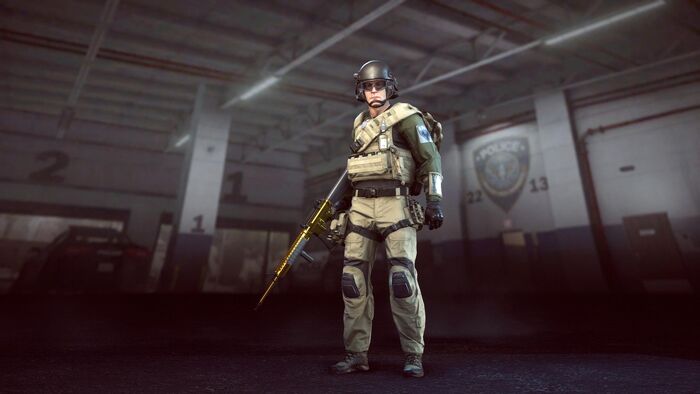 In other news Battlefield Hardine is set to be released into EA Access service this October on Xbox One and PC, making it free to all subscribers to the service. Stay tuned for more news on the franchise and I'll see you on the Battlefield! -- awyman13 Talk Work 02:34, September 29, 2015 (UTC)
---
Source(s)
http://news.softpedia.com/news/battlefield-hardline-affected-by-loadout-reset-issues-fix-coming-in-new-game-update-492888.shtml
---
Follow us on:



Latest News...
Hello Battlefield Wiki! This is 3RDRANGER bringing you some later-than-new news about the upcoming game in the Battlefield series, Battlefield 1.

The gam…

Read more >

GREAT NEWS Battlefield Wiki. DICE has finally announced in a blog post that the Open Beta for Battlefield 1 will be available for everyone on August 31st…

Read more >

ORIGINAL POST
Late last week, DICE revealed that they'll be unveiling a brand new Battlefield game on Friday, May 6, with a countdown clock on the offi…


Read more >
Ad blocker interference detected!
Wikia is a free-to-use site that makes money from advertising. We have a modified experience for viewers using ad blockers

Wikia is not accessible if you've made further modifications. Remove the custom ad blocker rule(s) and the page will load as expected.