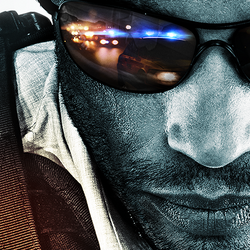 EA has announced that Battlefield Hardline will be released a few days early first for those on Xbox One for those who subscribe to EA Access, a $5/month subscription service that offers benefits such as discounts and free games. Considering the early access deal for FIFA 15, the early access will mostly likely become available a week before the March 17th release.
Free games on EA Access include Battlefield 4, Madden NFL 25, and Peggle 2. Customers have unlimited ownership of these titles for as long as their membership lasts. EA originally wanted the service to appear on both PlayStation 4 and Xbox One, but Sony rejected the membership deal.
For more on Battlefield Hardline, stay tuned. -- awyman13 Talk Work 03:35, January 21, 2015 (UTC)
---
Source(s)
http://www.gamespot.com/articles/battlefield-hardline-to-be-released-early-on-xbox-/1100-6424754/
---
Follow us on:



Latest News...
Hello Battlefield Wiki! This is 3RDRANGER bringing you some later-than-new news about the upcoming game in the Battlefield series, Battlefield 1.

The gam…

Read more >

GREAT NEWS Battlefield Wiki. DICE has finally announced in a blog post that the Open Beta for Battlefield 1 will be available for everyone on August 31st…

Read more >

ORIGINAL POST
Late last week, DICE revealed that they'll be unveiling a brand new Battlefield game on Friday, May 6, with a countdown clock on the offi…


Read more >
Ad blocker interference detected!
Wikia is a free-to-use site that makes money from advertising. We have a modified experience for viewers using ad blockers

Wikia is not accessible if you've made further modifications. Remove the custom ad blocker rule(s) and the page will load as expected.