Comments

3
Battlefield Hardline Veteran Award Announced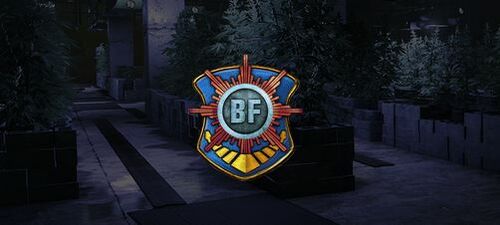 Visceral has announced today that Battlefield Veterans that have played Bad Company 2, Battlefield 3, and Battlefield 4 will be automatically awarded for logging in to Battlefield Hardline for the first time. It includes an exclusive Veteran Patch as well as one 200% Objective Boost and one 200% Team play Boost which are available for 30 minutes following their activation.
The Fastest Battlefield Ever releases on March 17, 2015. Stay tuned for more information. -- awyman13 Talk Work 02:35, February 19, 2015 (UTC)
---
Source(s)
http://www.gamespot.com/articles/battlefield-hardline-giving-away-exclusive-bonuses/1100-6425378/
---
Follow us on:


Latest News...
Hello Battlefield Wiki! This is 3RDRANGER bringing you some later-than-new news about the upcoming game in the Battlefield series, Battlefield 1.

The gam…

Read more >

GREAT NEWS Battlefield Wiki. DICE has finally announced in a blog post that the Open Beta for Battlefield 1 will be available for everyone on August 31st…

Read more >

ORIGINAL POST
Late last week, DICE revealed that they'll be unveiling a brand new Battlefield game on Friday, May 6, with a countdown clock on the offi…


Read more >