Comments

2
Battlefield Hardline Will Be Playable at E3 2014
Ad blocker interference detected!
Wikia is a free-to-use site that makes money from advertising. We have a modified experience for viewers using ad blockers

Wikia is not accessible if you've made further modifications. Remove the custom ad blocker rule(s) and the page will load as expected.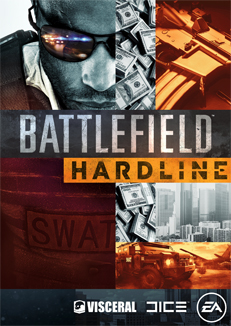 Steve Papoutsis, the GM of Visceral Games has announced that Battlefield Hardline will be available for play as an internal beta at E3 2014. While he did not state when a public beta would be held, he did state that their would be full coverage of the show floor.
I for one am excited as Wikia is sending me and four other Wikians to E3 2014 and I will definitely be playing this beta! --
awyman13
Talk
Work
01:45, May 30, 2014 (UTC)
---
Source(s)
http://bravointel.com/2014/05/29/battlefield-hardline-beta-will-be-playable-at-e3-2014-show-floor/
---
Follow us on:


Latest News...
Hello Battlefield Wiki! This is 3RDRANGER bringing you some later-than-new news about the upcoming game in the Battlefield series, Battlefield 1.

The gam…

Read more >

GREAT NEWS Battlefield Wiki. DICE has finally announced in a blog post that the Open Beta for Battlefield 1 will be available for everyone on August 31st…

Read more >

ORIGINAL POST
Late last week, DICE revealed that they'll be unveiling a brand new Battlefield game on Friday, May 6, with a countdown clock on the offi…


Read more >