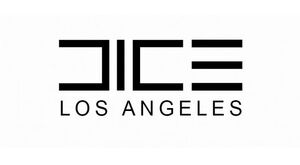 The fairly recent subsidary of EA DICE, Digital Illusions CE Los Angeles has long since been a support studio of both DICE and Visceral as seen in Battlefield 4 and Battlefield Hardline ever since its founding in 2013 and with said studio's busy with Mirror's Edge and Battlefront, it could be highly likely that DICE LA will create their own Battlefield title, I mean they have been extremely successful ever since they took the helm of creating free content for Battlefield 4.
Gaming News website IGN had a recent interview with EA Studios Executive Vice President Patrick Soderlund who said, "When you start something new, sometimes it's actually good for them to test the waters, try a couple of explanation packs. You've got to have a good idea for a great game before you can make a game, and that takes time."
Visceral itself worked on Battlefield 3: End Game as well as support for Battlefield 4 until they went on to develop Hardline. DICE LA may do a similar thing in the future. Soderlund went on to say "They've really not only created good stuff, they have taken over Battlefield 4 and done a great job with BF4 since the launch of it. They've built great expansion packs, but more importantly they've created an identity for us in LA. It's bright, it's happy, it's a very different vibe down there, and that, to me, it takes time to build something like that. When you have that you can then say, 'Now it's time for you guys to do something else.' I think you'll see more from them in the future."
EA CEO Andrew Wilson added, "I have no doubt that DICE LA will be buiding their game at some point, because it's a really, really passionate group of people."
---
Source(s)
http://www.ign.com/articles/2015/10/15/battlefield-support-developer-dice-la-leading-a-new-game-is-highly-likely
---
Follow us on:



Latest News...
Hello Battlefield Wiki! This is 3RDRANGER bringing you some later-than-new news about the upcoming game in the Battlefield series, Battlefield 1.

The gam…

Read more >

GREAT NEWS Battlefield Wiki. DICE has finally announced in a blog post that the Open Beta for Battlefield 1 will be available for everyone on August 31st…

Read more >

ORIGINAL POST
Late last week, DICE revealed that they'll be unveiling a brand new Battlefield game on Friday, May 6, with a countdown clock on the offi…


Read more >
Ad blocker interference detected!
Wikia is a free-to-use site that makes money from advertising. We have a modified experience for viewers using ad blockers

Wikia is not accessible if you've made further modifications. Remove the custom ad blocker rule(s) and the page will load as expected.