Ad blocker interference detected!
Wikia is a free-to-use site that makes money from advertising. We have a modified experience for viewers using ad blockers

Wikia is not accessible if you've made further modifications. Remove the custom ad blocker rule(s) and the page will load as expected.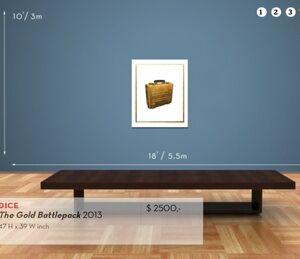 OK I lied. DICE is selling not a Real Gold Battlepack but instead a picture of a Gold Battlepack and it can be yours for only a measly $2500!
Wait What? Thats right TWO THOUSAND FIVE HUNDRED DOLLARS! Why you ask? Well its not only hand-embllished and gilded but its also painted with real 24C Gold! Interested in buying (which would make you a hardcore fan if you did)? Visit Here