The Official Origin Twitter has revealed that the Battlefield 4: Dragon's Teeth expansion will release on July 15, 2014 for Premium members. That would mean that it will release on July 29 for everyone else.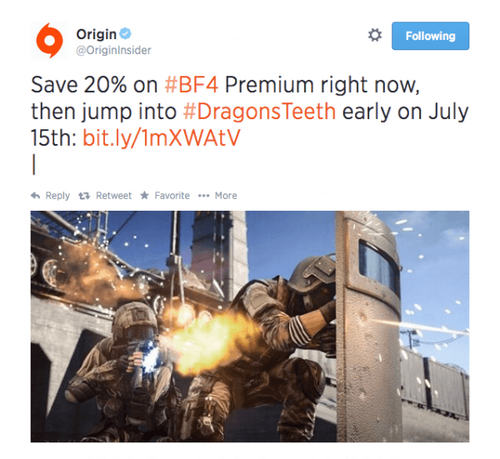 The Tweet has been pulled so it may not be a set in stone date until EA officially announces the date. -- awyman13 Talk Work 19:08, July 4, 2014 (UTC)
Edit: The date of July 15th has been confirmed:
http://blogs.battlefield.com/2014/07/bf4-dragonsteeth-releasedate-2/

PLR SoldierTalk

21:42, July 8, 2014 (UTC)
---
Source(s)
http://www.polygon.com/2014/7/4/5870401/battlefield-4s-dragons-teeth-expansion-may-launch-july-15-for-premium
---
Follow us on:


Latest News...
Hello Battlefield Wiki! This is 3RDRANGER bringing you some later-than-new news about the upcoming game in the Battlefield series, Battlefield 1.

The gam…

Read more >

GREAT NEWS Battlefield Wiki. DICE has finally announced in a blog post that the Open Beta for Battlefield 1 will be available for everyone on August 31st…

Read more >

ORIGINAL POST
Late last week, DICE revealed that they'll be unveiling a brand new Battlefield game on Friday, May 6, with a countdown clock on the offi…


Read more >