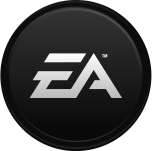 The law firm Holzer Holzer and Fistel, LLC is investigating EA. The reason? To determine whether or not EA lied to its investors and consumers about Battlefield 4. More specifically, they are investigating if EA followed federal securities laws when they made public statements about the game between July 24 and December 4, 2013.
"The investigation focuses on statements issued during that time regarding the development and sales of the Company's Battlefield 4 video game and the game's impact on EA's revenue and projects moving forward."
The firm then goes on to says for those who suffered losses on EA common stock between the days stated above to keep in touch with them. The firm itself specializes in representation of investors victimized by securities fraud and other corporate corruption.
This is quickly becoming arguably the worst launch for a Battlefield game to date. awyman13 Talk Work 02:26, December 12, 2013 (UTC)
---
Source(s)
http://www.ign.com/articles/2013/12/12/ea-investigated-by-law-firm-over-battlefield-4
---
Follow us on:



Latest News...
Hello Battlefield Wiki! This is 3RDRANGER bringing you some later-than-new news about the upcoming game in the Battlefield series, Battlefield 1.

The gam…

Read more >

GREAT NEWS Battlefield Wiki. DICE has finally announced in a blog post that the Open Beta for Battlefield 1 will be available for everyone on August 31st…

Read more >

ORIGINAL POST
Late last week, DICE revealed that they'll be unveiling a brand new Battlefield game on Friday, May 6, with a countdown clock on the offi…


Read more >
Ad blocker interference detected!
Wikia is a free-to-use site that makes money from advertising. We have a modified experience for viewers using ad blockers

Wikia is not accessible if you've made further modifications. Remove the custom ad blocker rule(s) and the page will load as expected.