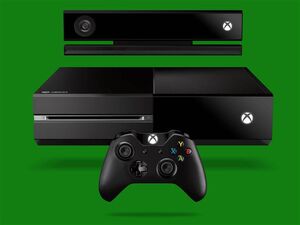 DICE has released yet another patch for the PS4 to fix the game's many issues. The Xbox One patch was delayed and released a day later.
We'll update this blog with the Patch details when DICE releases them. -- awyman13 Talk Work 20:54, December 12, 2013 (UTC)
---
Source(s)
http://bf4central.com/2013/12/battlefield-4-ps4-patch-released-xbox-one-update-delayed/
---
Follow us on:



Latest News...
Hello Battlefield Wiki! This is 3RDRANGER bringing you some later-than-new news about the upcoming game in the Battlefield series, Battlefield 1.

The gam…

Read more >

GREAT NEWS Battlefield Wiki. DICE has finally announced in a blog post that the Open Beta for Battlefield 1 will be available for everyone on August 31st…

Read more >

ORIGINAL POST
Late last week, DICE revealed that they'll be unveiling a brand new Battlefield game on Friday, May 6, with a countdown clock on the offi…


Read more >
Ad blocker interference detected!
Wikia is a free-to-use site that makes money from advertising. We have a modified experience for viewers using ad blockers

Wikia is not accessible if you've made further modifications. Remove the custom ad blocker rule(s) and the page will load as expected.