Battlefield 3 News:
Open Beta in September 2011
Release date moved to October 25, 2011
Class system restructuring[1]:

Assault: "The Assault Class will be carrying a medic kit and will also be able to revive fallen teammates on the Battlefield with a defib kit."
Support: "The Support class can throw out ammunition as well as using an LMG to fight his way through hordes of enemies. The LMG is equipped with a bi-pod that you can fold out when you prone to give you that extra accuracy. Also, if you lay down some of that heavy suppressive fire on an enemy, you could also score some extra points as you'll blur the enemies vision."
Engineer: "The engineer class is equipped with a submachine-gun with a flashlight that can actually be used to blind people thanks to the great tech provided by the Frostbite 2 engine. This is especially useful in the Operation Metro map due to the narrow spaces and darker areas of the map. The class also comes with a welding tool to repair friendly vehicles as well as an RPG to destroy enemy vehicles."
Recon: "The Recon class has a semi-automatic sniper rifle and is also equipped with some powerful C4. Those C4 explosions can cause destruction – a Battlefield favorite – anytime, anywhere."
Battlefield 3 implicated to be available for the Wii U.
Watch the videos of Battlefield 3 at E3 2011 below:
---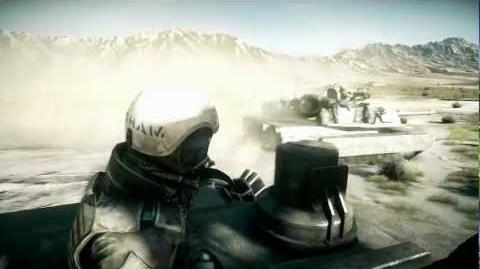 ---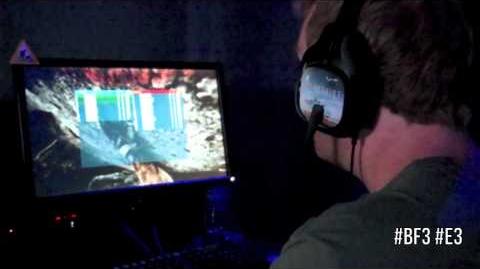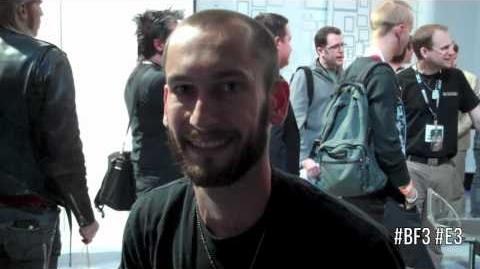 ---
---
Ad blocker interference detected!
Wikia is a free-to-use site that makes money from advertising. We have a modified experience for viewers using ad blockers

Wikia is not accessible if you've made further modifications. Remove the custom ad blocker rule(s) and the page will load as expected.