You know, I played Battlefield 3 and I watched my brother play Modern Warfare 3, and I noticed that these FPS storylines seem more of the same. Zombies, Russians, Terrorists, nuclear weapons. I think they need to can that for one game and do something different, because I think that's getting old. Here's my idea:  
Dinosaurs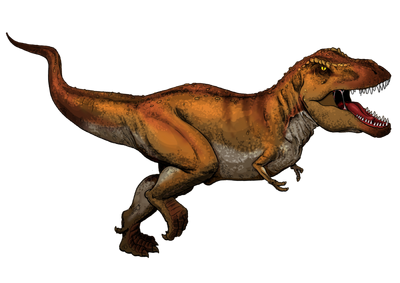 Yes, people love Dinosaurs. They're cool. But, I feel they need wider recognition in video games. It'd be awesome to have at least an expansion pack that allows you to engage in a new single-player campaign and multiplayer mode. Like this: 
Genetically-enhanced dinosaurs are attacking the city of Seattle. It's up to the US Marines to stop them before the city is annihilated by the reptilian menace. Fight to save the city or destroy it.
Yeah. You could play as the dinosaurs or the soldiers.

Should dinosaurs replace Russians and terrorists and zombies for one game?
Oh, one more thing, anyone played Earth Defense Force: Insect Armageddon? Well, the gameplay should be like that. Fighting off hundreds of dinosaurs in epic battles.
Ad blocker interference detected!
Wikia is a free-to-use site that makes money from advertising. We have a modified experience for viewers using ad blockers

Wikia is not accessible if you've made further modifications. Remove the custom ad blocker rule(s) and the page will load as expected.