Worst.Title.Ever.
Anyway, I'm here to tell you the first couple years of my life.
I was born in may 19, 1996 in fort riley, kansas.
My family had to move to Germany in 1997 (i think, have to ask my dad)
I lived there for about 3 years, then I moved back to the states.
I then lived in Springfield, VA, but we moved AGAIN.
We lived in Alexandria, Va, but we left in 2003, because of 9/11 and those snipers driving in that van and killing people.
now I live in the western part of PA, and it sucks becuase everyone is stupid here, AND I MEAN STUPID!!!!!!!
I also been to a couple place when I was a baby, but I didn't remember any of my travels.
Also, my dad had retired a couple of months before the 9/11, and had he stayed at the Pentagon, he would had been right where the plane had hit.
-MerchantofDeath 21:17, May 25, 2010 (UTC)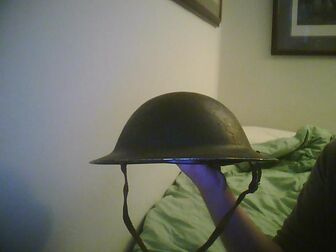 Ad blocker interference detected!
Wikia is a free-to-use site that makes money from advertising. We have a modified experience for viewers using ad blockers

Wikia is not accessible if you've made further modifications. Remove the custom ad blocker rule(s) and the page will load as expected.