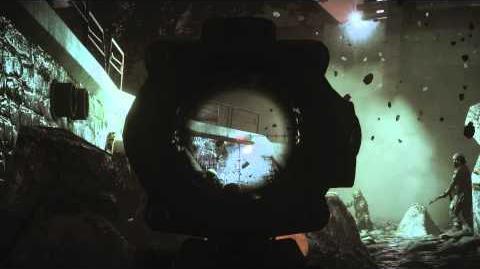 DICE recently released their tenth Battleblog in a series leading up to the October release of Battlefield 3. This time, the team at DICE focus on the story, and presenting us with a shiny new trailer, showing off a new level in the campaign, called Operation Guillotine (as hinted at by Kotaku earlier this week).
Lead Designer and Writer of the campaign, David Goldfarb, oes on to talk about how the tone of Battlefield 3 will be very different from the Bad Company series, taking a much more serious and gritty approach to war, over the lightheartedness of Bad Company and Bad Company 2.
Goldfarb also details about how the campaign is a recollection of events Henry Blackburn took part of against the People's Liberation and Resistance while working in joint military operations. Along with this, he says how he wants the characters to be put in difficult situations and question their motifs. He then closes with this:
"We're making a different game than we've ever made before. It's scary. It's bigger in scale and bigger in drama. The tone hits closer to home, is tougher and more raw than we've ever done before. But the values, I think, caring about the people next to you, the people you meet, the people you play. That's a constant for us."
— David Goldfarb
---
Source -
---
Ad blocker interference detected!
Wikia is a free-to-use site that makes money from advertising. We have a modified experience for viewers using ad blockers

Wikia is not accessible if you've made further modifications. Remove the custom ad blocker rule(s) and the page will load as expected.