Alright, I am taking charge of a weekly new idea I have for this wiki. I will spend Friday through Wednesday looking for info, Thursday I will wrap up, then I will post it on Thursday. A little "light" on your upcoming Friday, if you will. Anyways......
First, lets list news.
zh1nt0 is doing (or was) an ask me anything and answered questions
A response to broken patches in BattleTesting. It was in 2142.
DLC in May. Possibly CQ coming out for PS3 in the last week of May, and the first week of June for everyone else.
DICE recently sold their 15 millionth copy of BF3. Out of this they said they wanted to outsell CoD by 2014, the supposed year of BFBC3.
DICE reports that there are currently 6.3 million active players (singleplayer, coop and multiplayer) on BF3
DICE has not forgotten about eSports. Bugs will need to be patched before this can be released.
From the wording of zh1nt0's tweets, DICE is hinting at BattleRecorder
DICE recently sent buyers of BF3 Limited Edition an email at how to get your copy of BF1943. The email stated that the voucher expired on June 1st, so renew them fast.
This is a video by LevelCapGaming (not me, LvlCap!) that should explain exerything. Skip to 0:40 for news, before that he just talks about his new Aver Media Live Gamer HD.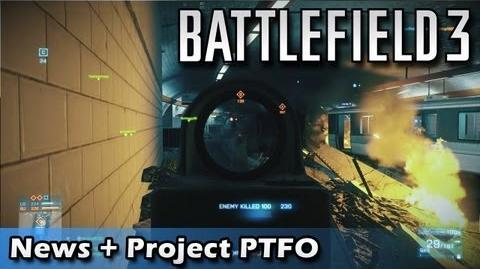 I leave you with this. Whos this is? IDK. But he/she needs to give himself/herself credit.
Ad blocker interference detected!
Wikia is a free-to-use site that makes money from advertising. We have a modified experience for viewers using ad blockers

Wikia is not accessible if you've made further modifications. Remove the custom ad blocker rule(s) and the page will load as expected.