Commo Rose 2.0 has been announced!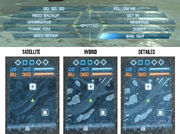 "As promised earlier, the new Battlefield 3 patch will bring a new and improved commo rose command system, pictured above. The new system will change depending on player's position (inside vehicles, infantry, etc.). Each function called using the commo rose will trigger a voice over action and an icon will appear as well (for instance, when calling for a medic, a medic icon will appear so other players can see you)."
Looks to be good news!
Head over the bf3blog here for more information!