So I've got a subscription on YouTube to this guy, FreddieW, who makes a lot of really good videos. He just posted a new video, this time a Battlefield 4 trailer. It's a bit spoofy, but it's really cool. The effects are done extremely well, sound quality is great... like all of his other vids, this fan-made trailer is of a quality that is rare on YouTube.
Video below: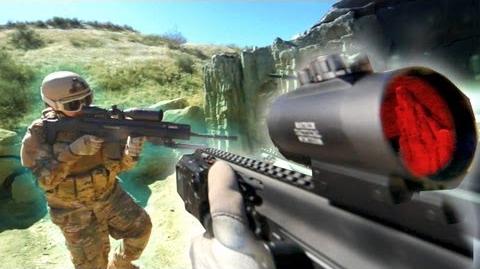 Ad blocker interference detected!
Wikia is a free-to-use site that makes money from advertising. We have a modified experience for viewers using ad blockers

Wikia is not accessible if you've made further modifications. Remove the custom ad blocker rule(s) and the page will load as expected.