Welcome aboard
Edit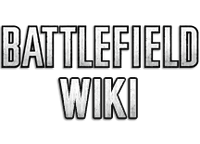 Welcome to the Battlefield Wiki, Butthead4! Thank you for your edit to Crack the Sky Here's some tips on how you can help:
Questions? You can browse through the forum, or alternatively, ask on my talk page; we're always ready to help.
I hope you enjoy editing on the wiki, soldier!
- -- SSDGFCTCT9 (Talk) 17:56, 24 October 2010
I have no clue. YuriKaslov 01:06, April 13, 2011 (UTC)
You do what you want. What spetsnaz said was unwarranted, and you aren't really that great at editing, plus you tend to have a lot of grammar mistakes. You also go off on a tangent a lot. Generally, I think you'd be more accepted here than there, seeing how the CoD wiki admins and users tend to be incredibly unwelcoming. Please believe me, I'm trying to be as gentle in critiquing you as possible, but you do have a lot of faults. YuriKaslov 01:15, April 13, 2011 (UTC)
What are you talking about?... SSDGFCTCT9(Talk)


18:50, April 16, 2011 (UTC)
You want me to talk to that fuckhead they call an admin?! Fat chance! YuriKaslov 21:35, April 16, 2011 (UTC)
God i miss darkman4. Death to the false emperor! 22:22, April 16, 2011 (UTC)
Yeah, so do I. YuriKaslov 22:31, April 16, 2011 (UTC)
Azuris is actually a trusted user on this wiki. Death to the false emperor! 15:32, April 17, 2011 (UTC)
http://battlefield.wikia.com/wiki/User_talk:Azuris Death to the false emperor! 06:51, May 11, 2011 (UTC)
Unblocked. You had little warning, no official one, and 3 months was harsh. Azuris forgot to Assume good faith =D Sactage talk 00:54, May 12, 2011 (UTC)
Because the news applies to Battlefield as well. It's not my problem people argue over it. --Callofduty4 14:06, August 27, 2011 (UTC)
Enough with the anti-CoD comments, if you do not like CoD, that's you're own personal opinion. Anymore comments like "yeah Death to COD" or "they found a cure for COD cancer" and you will be given a warning. We do not want arguments on the wiki over which series is better. So just stop with the anti-CoD comments.
That's a fair question - no it isn't. But we can get 'civil partnerships', which are basically marriages in everything but the name - Bondpedia (Contact) [


] 19:36, September 8, 2011 (UTC)
Smuff has blocked you, why did you want to be blocked btw? :/ --N7 [T|C] 19:21, September 13, 2011 (UTC)
Warning
You may have noticed the problem recently with flaming on blogs. As part of the discussion regarding the problem, your name was raised as a potential trouble-maker. Consider this a warning; any more offensive or inflamatory blog commenting and you will be blocked. You may also wish to read our code of conduct...
-
Bondpedia (Contact)
[


] 20:12, September 13, 2011 (UTC)
Due to your unacceptable behavior, contrary to our code of conduct, you have been blocked for 3 days.

You are welcome to come back and edit constructively after the block is up. However, it is very strongly advised that you thoroughly read our policies before you start to edit again. If you continue to edit unconstructively after this block expires, another block may be issued.

If you believe your were unfairly blocked, or that the block length is excessive,
please read and follow our appeal process.
You were warned... - Bondpedia (Contact) [


] 18:52, September 25, 2011 (UTC)
You've been warned multiple times before. Don't create spam blogs like what I just deleted, or you'll be banned again. Йура

00:41, October 4, 2011 (UTC)