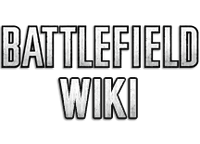 Welcome to the Battlefield Wiki, SgtByrd! Thank you for your edit to A1 Skyraider
You may want to introduce yourself at Forum:New Users
New to the community? Your first stop should be the Community Portal, where you'll find helpful links about editing and the community - including our rules and our features
Questions? Feel free to ask on my talk page; I'm always happy to help.
If you need anything more, talk to an administrator or one of our trusted users
(identifiable by coloured usernames - gold/purple and teal respectively)
I hope you enjoy editing on the wiki, see you around!
- -- YuriKaslov (Talk) 23:54, September 25, 2011
A1 Skyraider
Edit
I don't know if you are aware, and you are also new to the Wiki, but the A-1 Skyraider already has a page, so if you could, please that page instead. Thanks.

h2seaspriteBlahBlahBlahContribs