Welcome aboard
Edit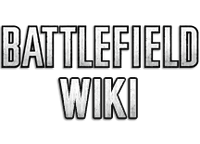 Welcome to the Battlefield Wiki, JPanzerj! Thank you for your edit to Stalingrad Here's some tips on how you can help:
Questions? You can browse through the forum, or alternatively, ask on my talk page; we're always ready to help.
I hope you enjoy editing on the wiki, soldier!
- -- DEathgod65 (Talk) 11:32, July 12, 2010
Thanks, great to see another Fallout fan here such as myself! There's so many on BF Wiki that I'm thinking of starting a clan, lol. You have to love those patriotic tunes while traversing the Capital Wasteland, fending off the likes of Super Mutants and Raiders; it's just too fun. So much better than Three Dog's or Agatha's stations.

PresidentEden78

02:40, August 3, 2011 (UTC)
do you mean 70 real life days or 70 in game days
Seventy real life days. :) Please sign your comments.
JPanzerj 08:21, August 16, 2011 (UTC)
Yeah, well I think it comes under the term of IRL (In Real Life) trivia, but it may be something of notice. I'm not that sure...
The Cutting Room Floor
Edit
Do you have an account there? I think I saw you somewhere on there. Йура

19:46, September 13, 2011 (UTC)
Serdaristan Flag
Edit
Could you give me the source to where you got the File:Serdaristan_Flag.png from?


DEathgod65 - OMDF (Contact)